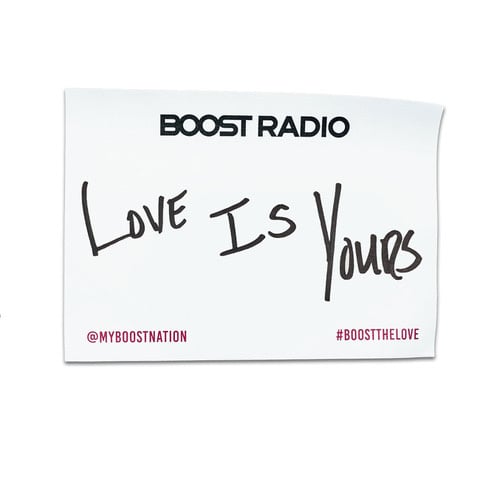 BOOST the Love Notes
At BOOST, we believe that true, perfect love is bigger than romance & regret. We believe that if the world knew this kind of love, it could change everything. Be a part of the change by spreading love through BOOST the Love notes.
We are calling you, BOOST Nation, to BOOST the love in your city! The rest of the nation will go to bed and wake up to thousands of love-filled notes, bringing HOPE to every corner!
Share love when you're shopping, traveling, getting gas, or just living life. Join the BOOST Nation and BOOST The Love in your city today. Tag us @myboostnation on all the socials and let's define love for the world together (the way the Bible does).